Technical Service Management (TSM) for Energy
Software to manage all planned, ongoing and completed asset-related service requests.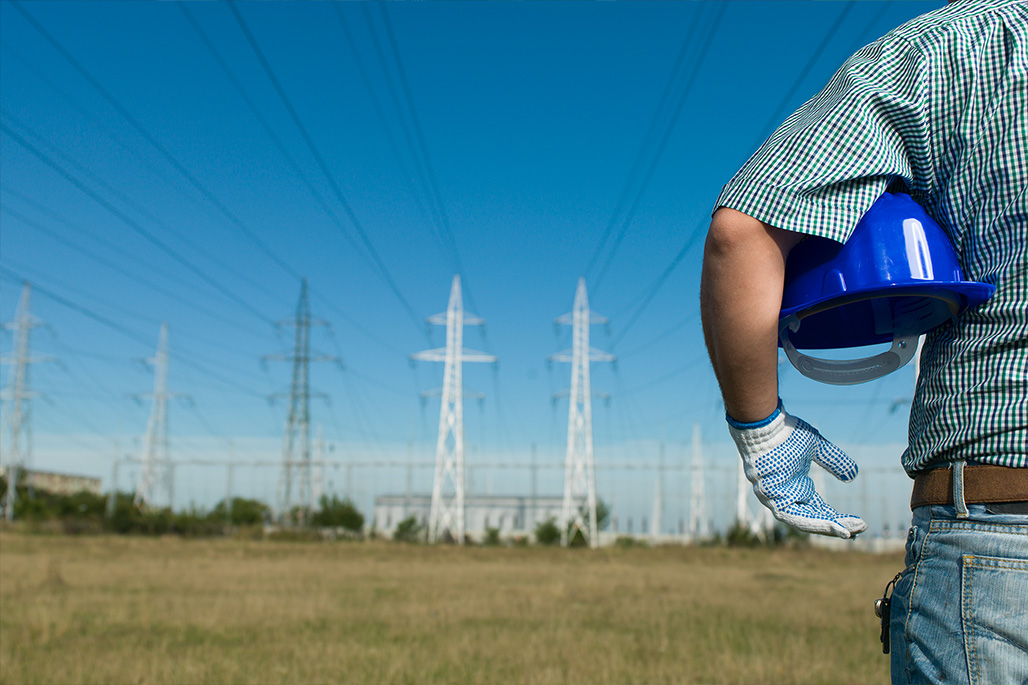 TSM helps energy companies manage the entire lifecycle of maintenance, repair and operations service requests; including design, budget, approvals, assignment of the right teams, compliance and core system updates.
Problem
Today, every organizational unit relies on its own siloed systems to manage work on assets, and inter-department coordination is often done through unmanaged emails and complicated spreadsheets. Employees lose time finding people and information, checking the status of work, getting approvals, doing re-work and extra travel. Existing EAM, CMMS and APM tools may have work tracking capabilities but often lack flexibility to orchestrate work across teams.
Solution
TSM centralizes all service requests onto a single flexible system accessible by all teams. This not only improves operational efficiency, it also simplifies asset information updates in core systems. TSM is configurable to the unique needs of each organizational unit or company.
Eliminates silos
Breaks down silos with a solution that all teams can use to manage any type of work on any type of asset.
Reduces compliance risks
TSM ensures all asset changes meet compliance requirements and are documented and accessible to engineering teams.
Built for your industry
TSM is a modern solution built to address the unique challenges of the energy industry, and is deployed by an experienced team.
Create and keep track of all service requests
Support all types of assets in the generation, transmission and distribution of energy – efficiently and effectively on a single platform.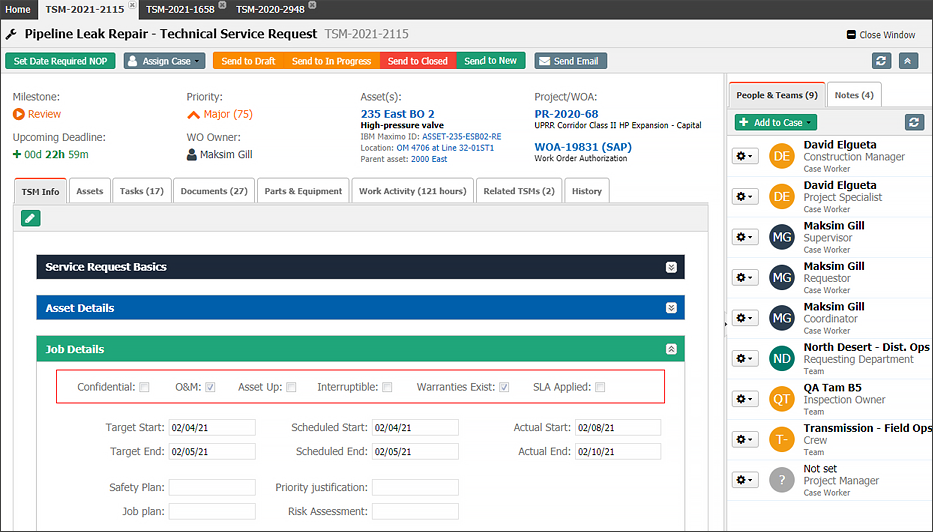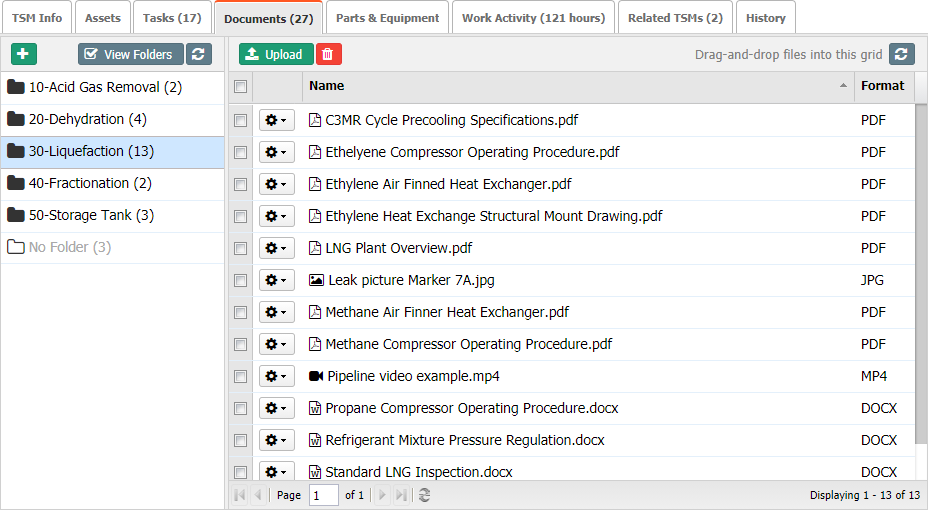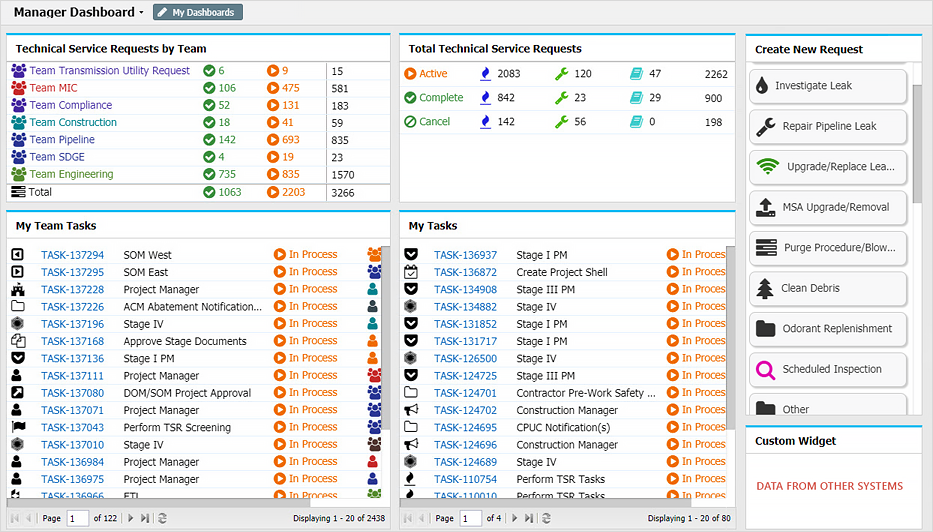 Make it easy to request service
External and internal users can submit service requests through the portal from anywhere. They can search easily to check the status of requests, while managers can see all work, and assign and prioritize tasks.
Get all information in one place
All service request details, including SOPs, task lists, documents, and equipment, are in one place so teams can access everything they need to get the job done quickly.
Dashboards with a full view
Catch bottlenecks early with visualizations and dashboards that make it easy to monitor activity across all teams, locations, assets, tasks, initiatives, and projects, whether internal or external.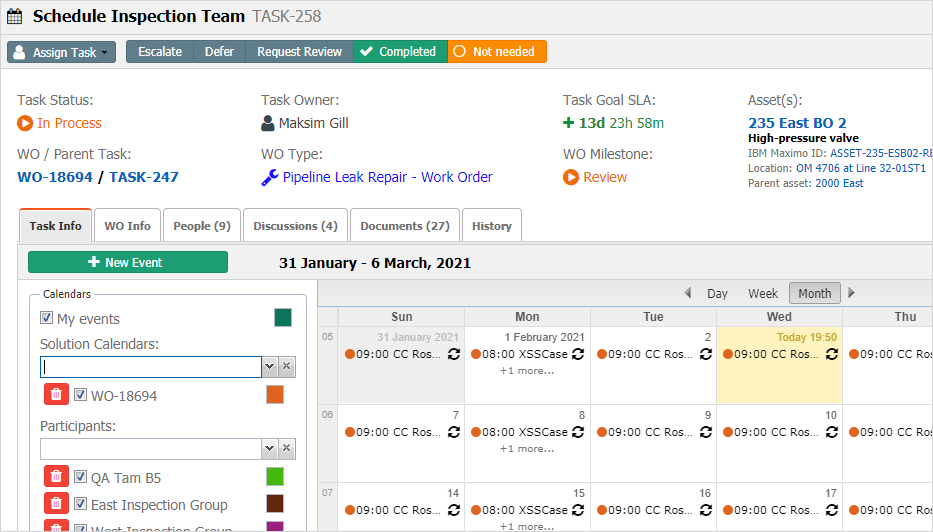 Orchestrate tasks across the entire company
Assign work to multiple teams, require approvals, notify stakeholders and automatically escalate issues.
Streamline complex workflows
Guide teams through each unique type of service request with configurable workflows, forms, checklists and rules.
Simplify your team schedules
Schedule, optimize and plan service requests with an integrated calendar for all locations, assets, initiatives, and projects.
Automate repetitive work
Automates repetitive work like gathering documentation, compiling audits, sending alerts and pulling information from other systems.
Minimize costs and increases business agility
See everything about a service request in one place — from outstanding tasks to part orders to real-time data about an asset.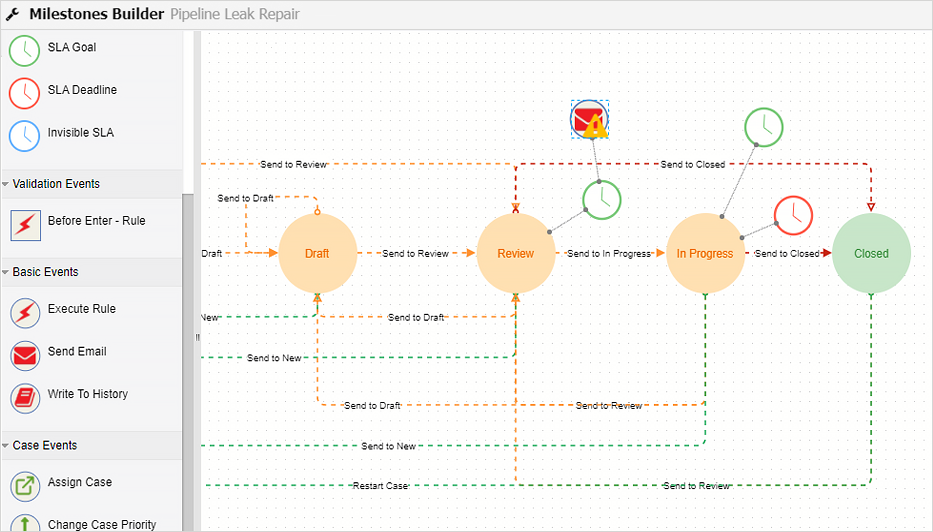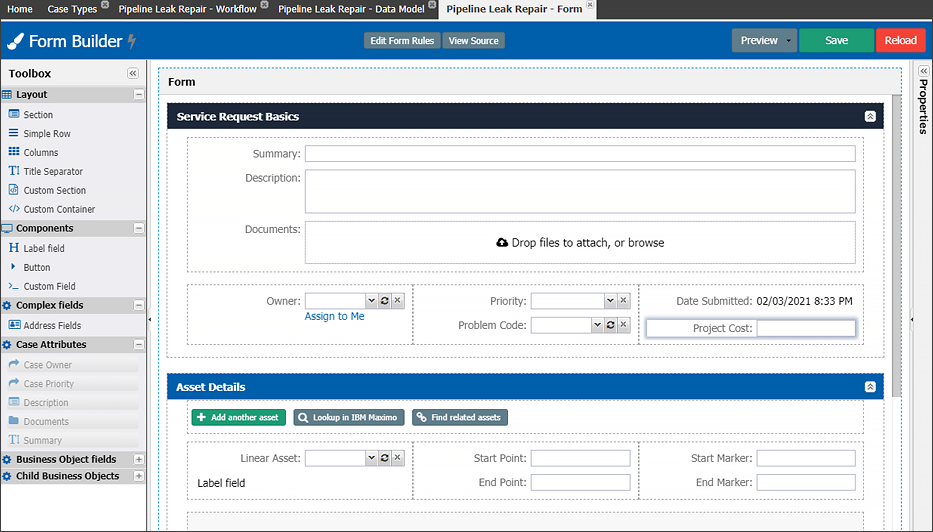 Keep pace with changing needs
Deploy the most urgent solution needs quickly — then scale up additional processes with easy-to-use configuration tools.
Deploy on our cloud or your cloud
For the fastest ROI, run on our Eccentex Cloud powered by Microsoft Azure. For maximum control and connectivity, deploy on a cloud you manage yourself.
Leverage our industry experts
We're more than a software company. Let our solution experts work with you to configure, integrate, migrate and support your digital transformation.
Integrate with the tools you already use
Service requests should work seamlessly with the other systems you use, whether it's surfacing asset data from your EAM software or updating financials in your accounting system. Here are some examples:
Extend the power of TSM with advanced content management capabilities from Documentum and Content Server.
Learn more
Maintain a digital twin by ensuring all changes to an asset are correctly reflected inside IBM Maximo or another EAM solution.
Integrate finance, resource and other data into the service request process so that employees don't need to chase it down.
GIS data is the lifeblood of your engineers; make sure every team knows the true state of an asset at every location.
Get in touch with experts
The first step in digital transformation is understanding your existing capabilities along with your vision.