Eccentex Webinars
Latest trends explained by experts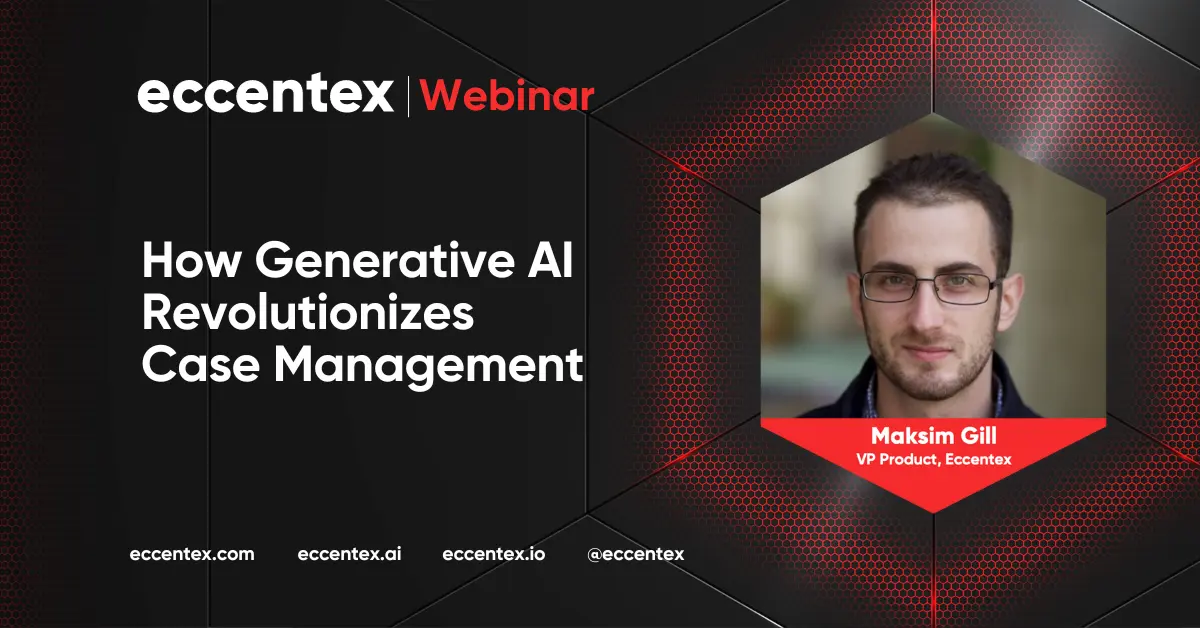 October 15th, 2023 (Los Angeles, CA) – The rise of AI technologies in 2023 has re-shaped virtually all industries as companies now strive to improve their operations with automation, self-service and more. VP of Product, Maksim Gill shares his thoughts on new Generative AI trends as well as new Eccentex platform native AI capabilities.
September 24th, 2021 (Los Angeles, CA) –  Maksim Gill, Eccentex VP of Product, discusses the many uses, and misuses, of AI in modern Customer Service at Silicon Valley Innovation Center's Artificial Intelligence and B2B Tech Virtual Webinar.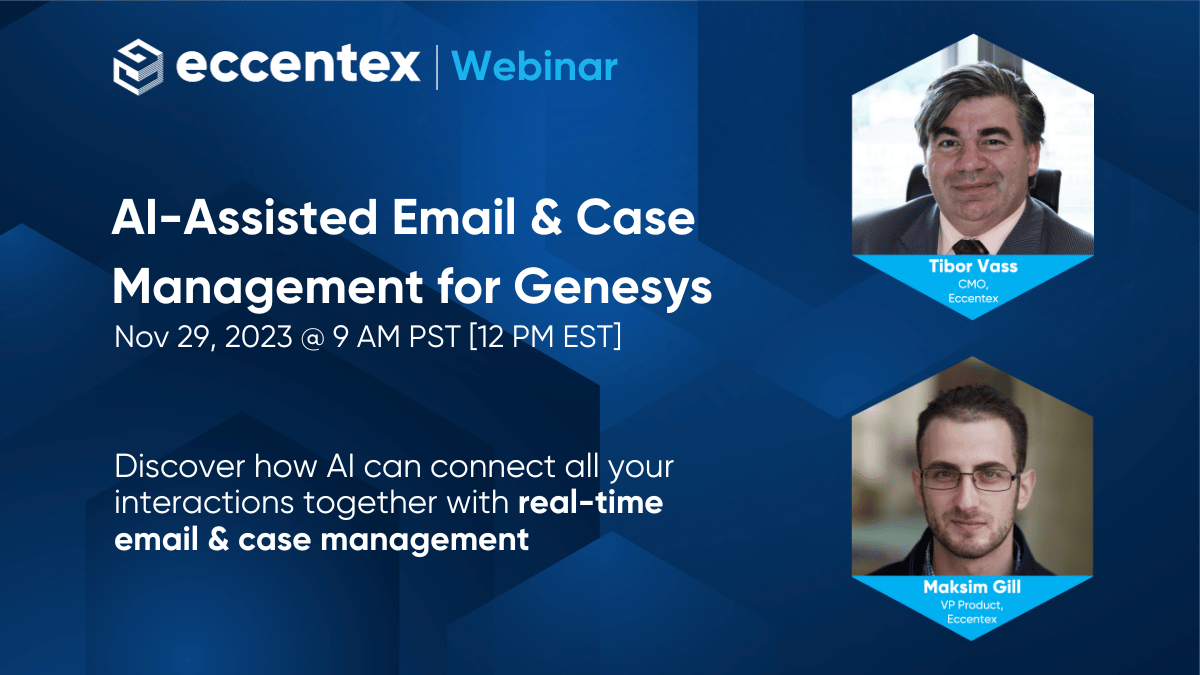 November 29, 2023 (Los Angeles, CA) – We kindly invite Genesys PureConnect and Engage customers to learn more about how we are adding new and exciting features to Genesys Cloud CX with seamless integration. Discussion topics include Eccentex Conversation Manager, Omnichannel Task-Routing and Rule Engines.