Retail
Give shoppers and consumers an elevated omnichannel customer experience with retail solutions that fuel your digital transformation







End-to-end customer service on one platform
Personalized Inside Sales
Help sales reps have more meaningful conversations with a 360-degree customer view; surfacing individualized offers that's based on their marketing, sales and support data.
Customer Support
Encourage self-service with proactive, personalized support that predicts the customer's needs. Offer seamless service and a completely branded experience on every channel.
Returns Processing
Manage returns efficiently while reducing your processing and logistics costs. Define eligibility & logistics, integrate into billing/order systems and streamline approvals.
Warranty Claims
Let customers and support agents easily validate coverage, submit claims and track the recovery status. Resolve claims with global, regional and local procedures.
Dispute Resolution
Diligently remediate a bad customer experience by routing them to the most skilled agent for the job, and then prevent it from happening again with case management.
Back-office
Streamline behind-the-scene workflows to ensure vendors are on-boarded, employee needs are fulfilled and retail locations are well maintained.
Cater to the omnichannel shopper
Today's shoppers constantly switch between website, app, and in-store purchasing options. Ensure quality experiences by delivering consistent service across all channels.
Resolve customer issues quickly
Equip agents with order history and customer context to deliver scalable, yet personalized, customer service. Give customers the answers they want and need, now.
Route to the best agent - globally
Allow employees to work on what they do best by leveraging analytics to support retail and e-commerce customers, both local and global, across multiple products, languages, and time zones all from one help desk.
Don't let point-solutions

slow you down
Simple customer requests are easily addressed by self-service tools and automation, meaning that agents have to handle the more complex journeys.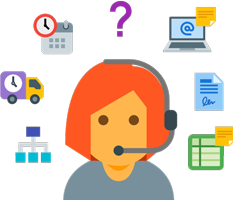 Employees lose time tracking down the latest status of a request
Customer data hides inside legacy apps, Excel files and emails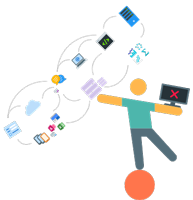 IT struggles to update systems without breaking other ones
Get in touch with experts
The first step in digital transformation is understanding your existing capabilities along with your vision.
What is "AI" in Customer Service?
Learn by breaking down data siloes is critical in transforming customer experience with AI.
Customer Service
A large consumer loan company reduced their call center by 210 FTEs and saved over $3 million.
Case Management
See how FairWay Resolution used AppBase to deliver digital transformation during a pandemic.