Dynamic Case Management
AI-assisted enterprise case management for all industries
AI-Assisted Case Management by Eccentex
Eccentex Dynamic Case Management, leveraging federated AI capabilities to enhance customer and agent experiences across their entire journey. The low-code/no-code AppBase Platform behind this application is supported by visual builders and generative AI capabilities allowing enterprises to automate their business processes end-to-end with high flexibility and agility. 
The system is adaptable enough to manage any core process, regardless of industry or use-case, and can be integrated with all necessary CX ecosystem components and deliver Customer 360 through a universal desktop. 
The dynamic nature of the case management application enables the automation of non-linear/ad-hoc business processes such as investigations, logistics, claims, fraud, patient journey management and more. 
Improved efficiency
Automate, optimize and reduce the need for manual intervention by enabling customers and users to navigate complex processes easily.
Increased visibility
Provide a comprehensive insights across all tasks and cases by enabling businesses to identify and resolve issues and make data-driven decisions.
Agility & flexibility
Eliminate the need for coding and IT support to business apps through visual process designers and generative AI prompts.
Orchestrating case work end-to-end
Working on cases often requires the collaboration of multiple departments and business units to jointly deliver the desired result. When it comes to unified processes, data sharing, shared KPIs and goals, it's important to have a system that is able to orchestrate all tasks across all participants seamlessly.
Eccentex Dynamic Case Management includes a rule engine that automates the decisioning who needs to work on what tasks when according to the assigned priorities and due dates. The automated case distribution enables stakeholders to manage workload and automatically assign cases between available resources to fulfill all customer commitments on time.
Share the right information in real-time
Unify all forms, documents, content and data together into a case file, and provide employees access to this complete set –  ensuring they can collaborate on outcomes in real-time.
Automatically pull and push data between other systems. Display information to employees with a 360-degree desktop that highlights the most important case-related data that's relevant to the current step in their journey.
AI-Assisted Case Management Automation for any Industry
Our products are capable of adapting to many use-cases, ranging from complex to simple and low-volme to high-volume. Here are some of our specialities. Dynamic Case Management for Financial Services
Automate and optimize your banking, insurance, and financial services processes such as Mortgage Application, Claims Processing, Wealth Management, Dispute Resolution, and more.
Reduce the need for manual intervention and enable better CX even through complex processes.
Dynamic Case Management for Government & Public Sector
Provide a comprehensive insights across all citizen management processes and tasks regarding Justice Cases, Eligibility Verification, Investigations and Complaints Handling.
Enable your organization to identify and resolve issues and make data-driven decisions.
Dynamic Case Management for Consumer Markets
Automate Customer Service, Fulfillments, Leads and Loyalty Management processes across your entire value chain. Capture customer leads, assign opportunities and prioritize delivery based on your value segmentation.
Treat all your customers like VIPs!
End-to-end case automation
Most case-based activities involve more than one person and more than one department. HyperAutomation Cloud (HAC) helps knowledge workers, case managers, service agents, partners and 3rd party resources collaborate, even from home.
Satisfy every KPI and deliver all customer commitments on-time, HAC automates repetitive tasks such as pulling information, making rule-based decisions, proactively notifying stakeholders of SLAs and assigning resources to each task.
DCM Main Features
Everything you need for enterprise process automation.
Dynamic Workflows
Manage structured and unstructured processes that have their own forms, participants, SLAs, and business rules.
360-Degree Case View
Use an omnichannel enabled 360-degree desktop to view and manage all case-related data, even if they are managed through 3rd party systems.
Case Hierarchies
Manage complex multi-stage cases. Keep track of related issues, documents, and allow teams to collaborate across the entire case lifecycle.
Manage Ad-hoc Tasks
Create unplanned tasks, such as requesting a review or approval, perform investigations and assign them to individuals or teams.
Intelligent Assignments
Assign cases and tasks to employees or teams based on their workload, skills and proficiencies or  allow them to work on their own priorities.
Goals, Deadlines and SLAs
Set due dates for any case or specific task that needs to be resolved within an SLA and escalate at-risk items or notify stakeholders.
Email-to-Case
Capture emails from multiple addresses and automatically create a case that can be prioritized and assigned to the right resources.
Content Management
Give case workers easy access to all case-related emails, documents, and attached files even if they are stored in 3rd party systems.
Role-based Security
Ensure prudent handling of sensitive case data and information and protect it from unauthorized access and cyber security threats.
Task Queues
Manage tasks and cases coming from multiple sources and assign them to individuals, teams, departments, or specialized queues.
Real-time monitoring and insights
AppBase provides advanced reporting and real-time dashboards that enable organizations to track case performance, identify trends, and make data-driven decisions. Define custom KPIs and derive business-specific insights.
The AppBase case model is both open and flexible, allowing you to maintain proper level of visibility at all levels.
Enterprise-grade case management
Customers choose Eccentex because it's the power they want with the flexibility they need.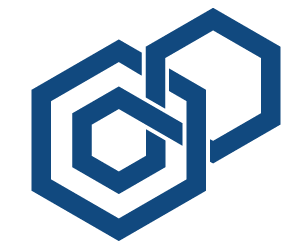 Integration
Quickly connect Eccentex apps to external systems – sync data, invoke actions and deploy custom APIs.
Scalability
Execute your strategy on a platform that can extend to a global scale and volumes, powered by HyperAutomation Cloud.
Flexibility
Leverage the power of the low-code platform  that enables non-technical people to develop business applications easily.
Extensibility
Optimize workflows and processes, leverage federated AI services and use data and analytics tools to improve productivity.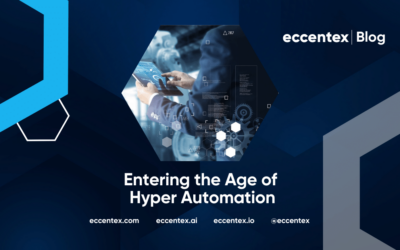 When I was young, I played video games (as probably many other kids my age) and I even designed and programmed my own video games in C++ on my old X86 PC. At that time, we had some competition between friends debating who's combat character is more powerful. We often...
read more
Get in touch with experts
The first step in digital transformation is understanding your existing capabilities along with your vision.