LOS ANGELES, Calif. – April 1, 2023 – Eccentex, an industry leading low-code development platform and process automation software company, announced today the appointment of Tibor Vass as CMO – Chief Marketing Officer.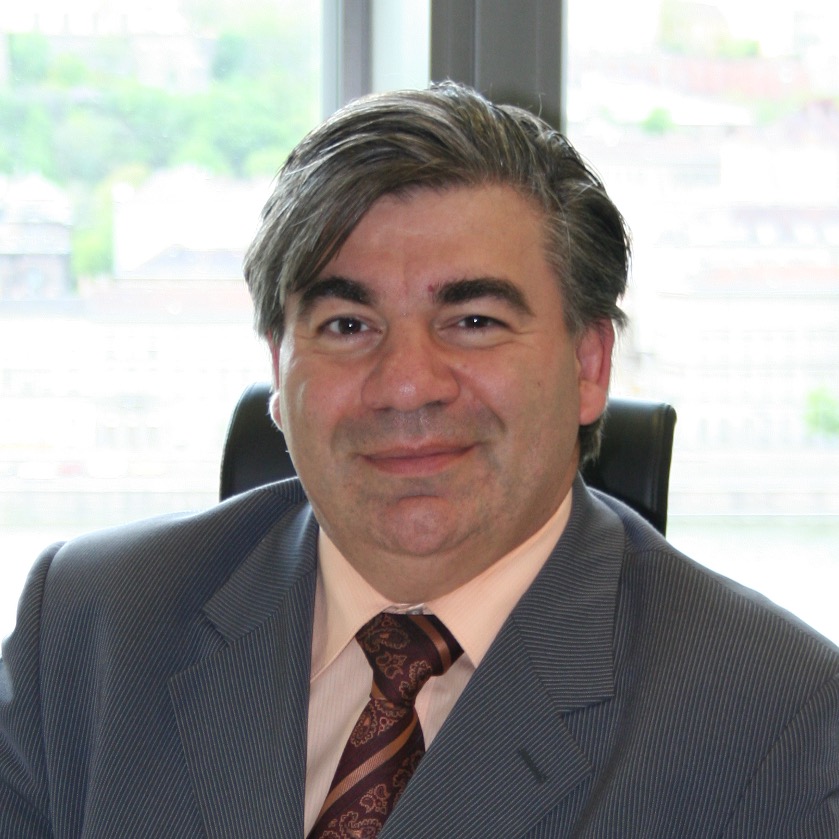 As CMO, Tibor will be responsible for driving Eccentex's marketing strategy, including branding, demand generation, product marketing, and sales enablement. He will also work closely with the company's sales and customer success teams to ensure that Eccentex's messaging and positioning align with the needs of its customers.
Tibor brings more than 20 years of experience to Eccentex, having previously held senior marketing positions at a number of leading technology companies. He is known for his ability to create and execute successful marketing strategies that drive growth and revenue.
 "We are thrilled to have Tibor join the Eccentex team," said Alex Stein CEO of Eccentex. "His proven track record of driving growth and building successful marketing programs will be invaluable as we continue to expand our business and help our customers achieve their digital transformation goals."
 "I am excited to be joining Eccentex at such a pivotal time in the company's growth," said Tibor Vass. "I believe that Eccentex's innovative approach to cloud-based software solutions has the potential to revolutionize the industry, and I am thrilled to be a part of the team that will make that happen."
Tibor completed his MBA at Oxford Brookes University in the UK and gathered dozens of technical and business leadership certificates including CMS and DMS degrees and Certified Dale Carnegie presenter awards. He is a member of the University of California Riverside Design Thinking Board and recently joined the Global CMO Council. 
Tibor and his team recently presented the Fiscal Year 2023 Marketing plan to the Eccentex management team that contains four strategic objectives – 'Add AI', 'Team Up', 'Be Visible' and 'Go Big'.
After the presentation we asked Tibor about his vision, goals and mid-term plans.
Michael Rapoport (Digital Marketing Manager): Tibor, what is your first impression about Eccentex?
Tibor Vass (CMO of Eccentex): As you know Michael, I came from Genesys and due to our long term cooperation with Eccentex – as Premium Appfoundry partner – I was familiar with the majority of the solution components that Eccentex can offer. However, after my first deep dive meeting with Maksim Gill (VP of Product Management) – I quickly realized that Eccentex's Low Code Development Platform was much more than I thought. It is a brilliantly engineered multi-experience design and development platform that can support businesses at any sizes and across all industries with various process automation solutions without heavy IT investments. The AppBase platform that Eccentex developed over the last decade is state of the art, extremely flexible, very innovative and requires no IT / coding knowledge to develop even mission critical or high-availability business applications in very short time.
MR: Where do you see the most potential for Eccentex to grow?
TV: I think Eccentex is already on a steady growth path, which can be even further accelerated if we better educate the market about our unique capabilities that are differentiating Eccentex from its competitors. The good news is – according to Gartner's recent survey – B2B buyers are becoming more open to purchase software solutions from smaller, more agile companies due to simple cost, benefit and time considerations. The age of multi-year business transformation projects is over. Companies have no budget and resources to waste on holistic process transformation improvements that often result in questionable business outcomes, and here is where the biggest opportunity for Eccentex lays. Our platform is able to provide rapid application development capabilities with embedded AI features that can enable customers to deploy a tailored solution based on a ~80% reusable, ready-made vertical templates. The rapidly deployed individual solution components can be connected through standard interfaces, that allows customers to go through on their digital transformation initiatives in smaller, manageable phases. These rapid results can be visible for employees and for customers in days or weeks.
MR: What will be your most important focus points in the upcoming weeks and months?
TV: I am planning to launch new awareness campaigns though organic and paid social media channels to advertise our next generation Process Automation solutions that includes the new innovative Eccentex AI Services. I want to support our Product Developers to better understand our current and future customers' needs and adjust our long term roadmaps accordingly. In the near future, we are planning to introduce even more AI features that will help us to grab the attention of both the tech-savvy, CX and Service Excellence buyers. I also want to bring our existing relationship with leading Analysts to the next level, which will help us gather more visibility on the market.  
About Eccentex
Eccentex delivers smart process automation solutions for operational CRM, customer service, customer journey management and back-office automation. Eccentex's flexible, unified low-code AppBase Platform empowers people to rapidly deploy, easily extend, and change applications to meet the ever changing business needs.
Over its history, Eccentex has delivered award-winning capabilities in case management and business process automation (BPM) powered by AI assisted automation and dynamic form management, to help the world's leading brands and governments to achieve breakthrough business results and unparallel customer experiences.
Read more on www.eccentex.com